Lan-Con Recommends Xeriscape Because It IS . . .
Common-Sense, Drought Tolerant, QUALITY Landscaping that PROTECTS the Environment AND Conserves Water!
Xeriscape is a method of landscaping that promotes water conservation. Rather than a specific 'look'
or a limited group of plants, Xeriscape is a combination of seven basic landscaping principles.
• Xeriscape saves water, money, and work
• It protects the environment!
• It can be beautiful!
• It just makes sense! Conservation is the right thing to do.
Lan-Con Uses Seven Principles for Xeriscape
1. Planning and Design

Trying to create a landscape without a plan is like trying to build a home without blueprints. A plan provides direction and guidance and will ensure that water-conserving techniques are coordinated and implemented in the landscape.
2. Soil Improvements
To enable your soil to better absorb water and allow for deeper roots, you may need to add a soil amendment before we plant. If Lan-Con landscapes with native plants, soil amendments may not be necessary, as they prefer soil that is not too rich.
3. Efficient Irrigation
A xeriscape can be irrigated efficiently with a drip irrigation system, or with a properly designed automatic sprinkler system, or a combination of systems using zones and a timer.
4. Zoning of Plants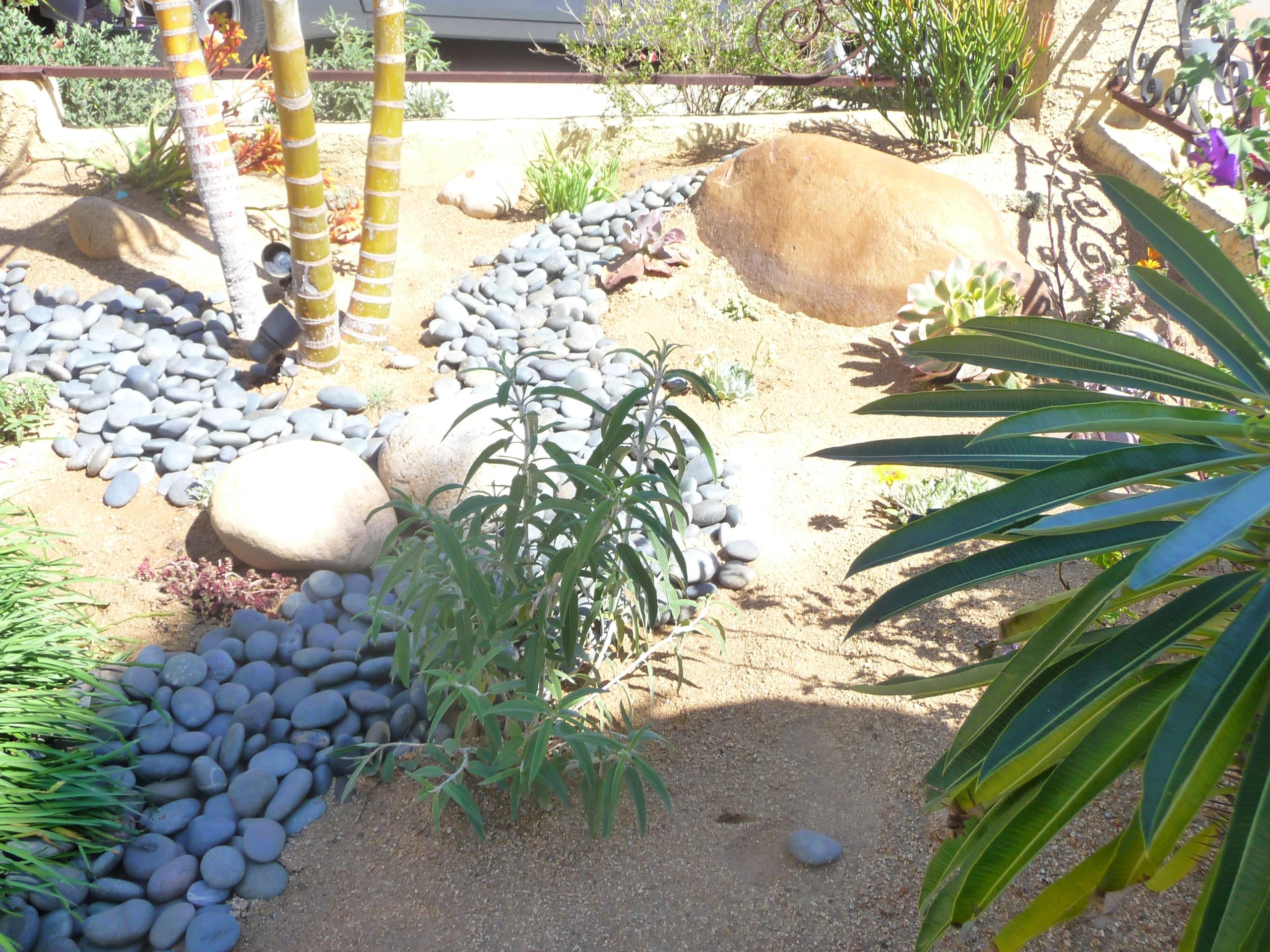 To minimize water waste, Lan-Con groups together plants with similar light and water requirements, and places them in an area in your yard which matches these requirements. By grouping your plants appropriately, you minimize water waste while ensuring that your plants will flourish in the right environment.
5. Mulches
Mulch, including rocks and gravel, helps keep plants roots cool, prevents soil from crusting, minimizes evaporation and reduces weed growth. Mulches also give beds a finished look and increase the visual appeal of your garden.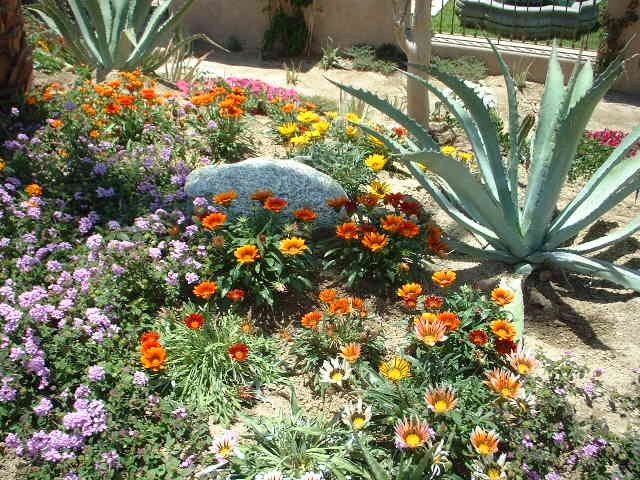 6. Turf Alternatives
One way to reduce watering requirements is to reduce the amount of turfgrass in your landscape. Drought-tolerant native or low water-use plantings, including ground covers, can take the place of turf. Lan-Con hardscapes such as patios, decks and landscape bricks/paver can beautify your landscape while saving water.
7. Appropriate Maintenance

Preserve the beauty of your xeriscape with regular maintenance. The first year or two, your new landscape will probably require a fair amount of weeding, but as plants mature they will crowd out the weeds, significantly reducing your maintenance time. In addition to weeding, your xeriscape will need proper irrigation, pruning, fertilizing and pest control.

Lan-Con has decades of experience creating beautiful, eco-friendly, xeriscapes; let us put that experience to work for you.